What Zaxe Has Been Up to in October and November
In only a couple of weeks, we attended numerous additive manufacturing events, got a valuable new team member, and announced a brand new flagship 3D printer model. So, it is safe to say things are ramping up at a higher pace than usual.
Here's what Zaxe has been up to in October and November.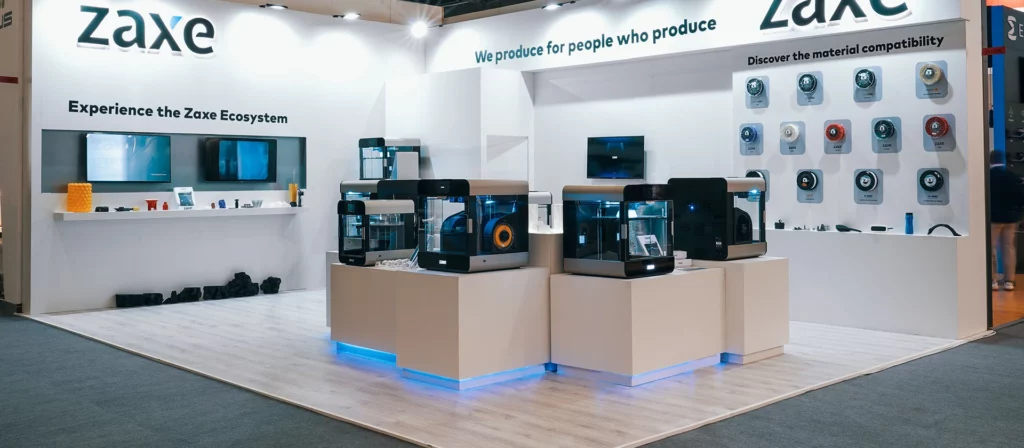 Expo Season is On!
The last quarter of the year is usually a busy period for additive manufacturing enthusiasts, as it is the time some of the most important exhibitions and events are held. Zaxe has been represented in a majority of these events, either through collaboration with our distributors or by attending them personally.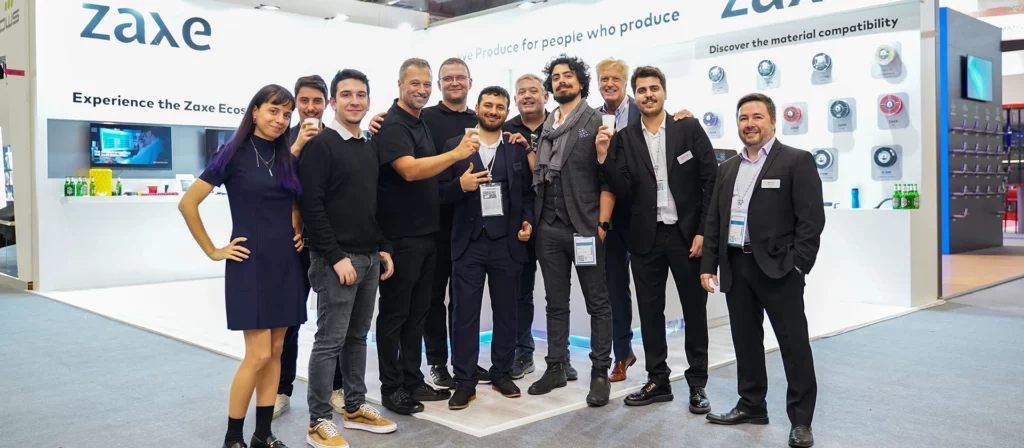 Zaxe at Formnext 2022
Formnext is one of our favorite additive manufacturing events and this year was no different. We attended the event in numbers this year and we appreciate everybody who visited our booth. We also had our own little event that we named Meet-and-Beer in Formnext and were delighted to share a couple of cold ones with the community.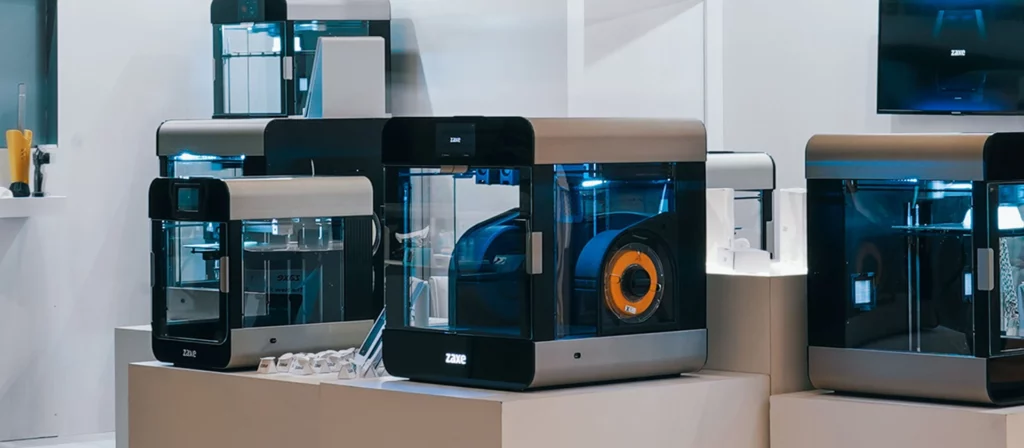 Zaxe Z3 Dual is Showcased
Maybe the most important part of Formnext for us was showcasing our brand-new model Zaxe Z3 Dual. We have been working on our first dual extruder 3D printer for a while now and are excited to share the results with the rest of the community. We can't wait until Zaxe Z3 Dual hits the shelves and hope you are as excited as us.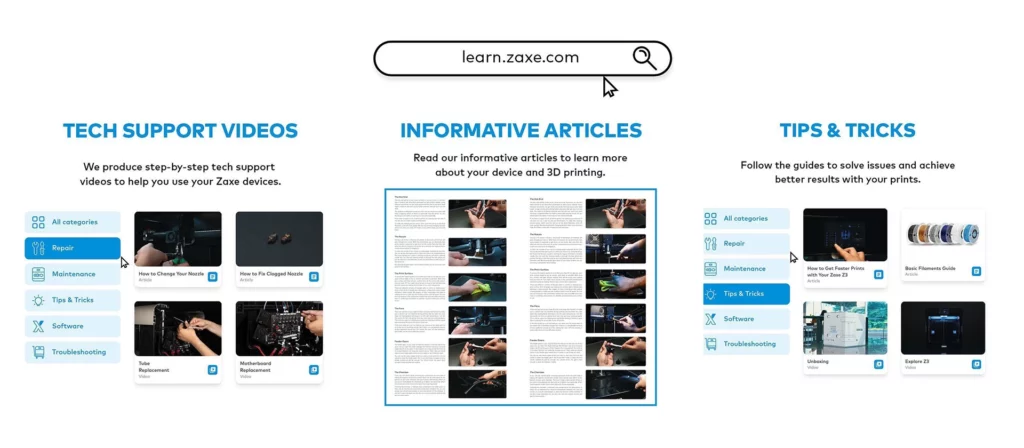 Zaxe Knowledge Base is Live
We believe in taking care of our customers and providing them with the best information on how to operate our devices. That's why we now have a Knowledge Base part on our website filled with a plethora of information on Zaxe 3D Printers. You can read the articles or watch the videos to improve prints and solve issues.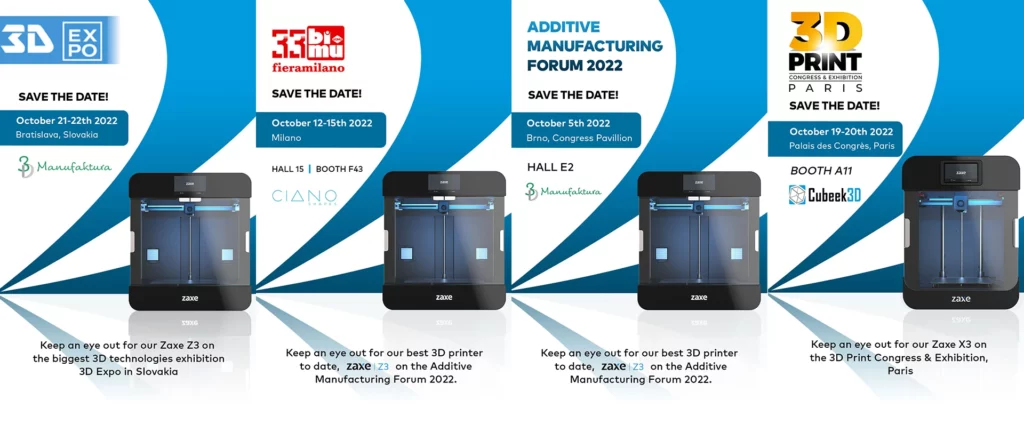 One Month, Four Cities
The expo season started fast and thanks to the efforts of our distributors, Zaxe was represented in these events. Zaxe was in Brno, Czechia for Additive Manufacturing Forum 2022, Paris, France for 3D Print Congress and Exhibition, then in Milano, Italy for 33 BI-MU, and finally in Bratislava, Slovakia for 3D Expo. We thank Ciano Shapes and 3D Manufaktura for representing us in these events.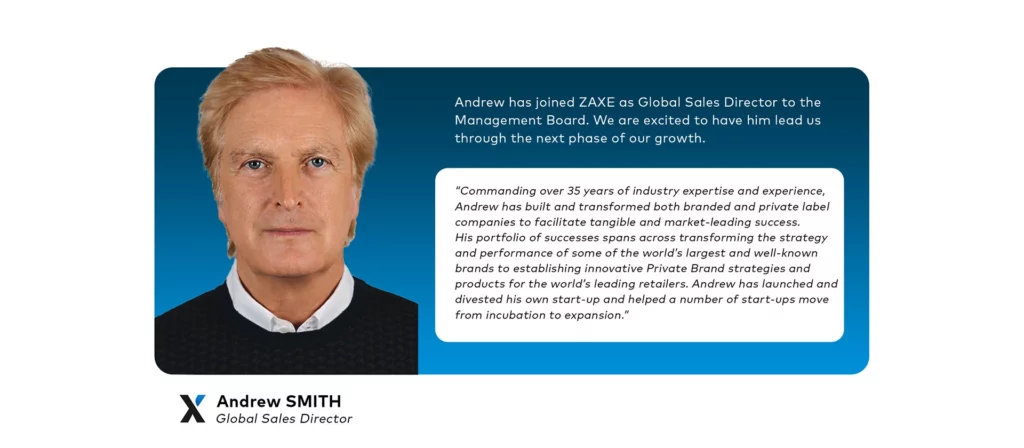 A New Team Member
We also gained a very valuable new team member in November. Andrew Smith has joined the Zaxe ranks as the Global Sales Director. With over 35 years of industry expertise and experience, we know that Andrew will be an amazing fit for our team and lead us through our mission of expanding our global reach.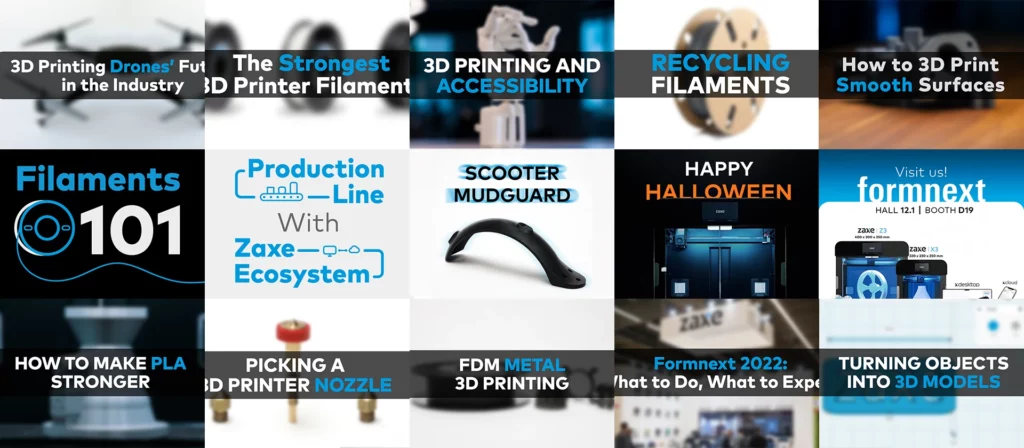 Breaking New Ground in Content
Our content output has been steadily growing in the last couple of months and November was no different. We shared 10 blogs, 15 posts, and 11 YouTube videos, one of which was an in-depth interview with Leyla Emadi, who uses Zaxe 3D Printers to supplement her artwork.