Formnext 2022: What to Do, What to Expect
One of the most important events in additive manufacturing is only a couple of days away. Formnext is the gold standard in 3D printing exhibitions and hosts thousands of professionals, enthusiasts, and industry figureheads yearly. For the next couple of days, Frankfurt will be the epicenter of additive manufacturing as the leading industry platform for 3D printing.
With the current developments in the industry and the ever-rising relevance of additive manufacturing in the general scope of manufacturing increasing, it will be likely the biggest Formnext to date. Here are some of the things you should keep in mind before attending Formnext 2022.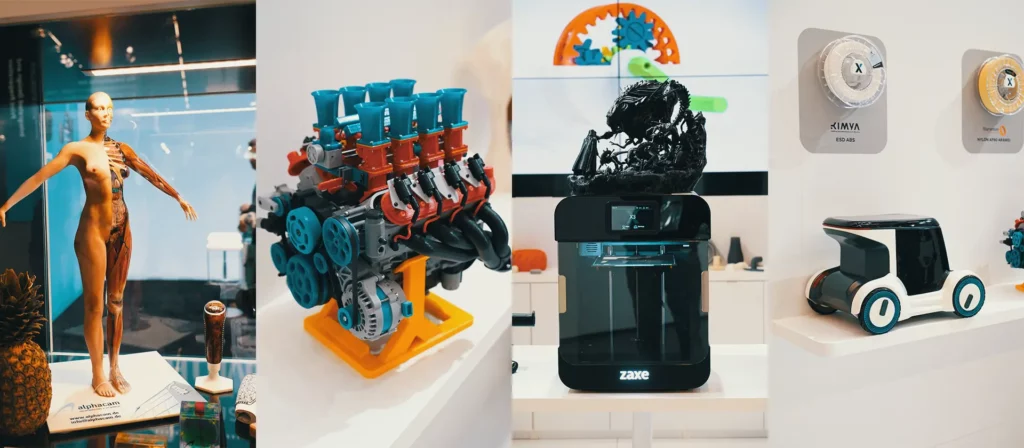 Where Ideas Take Shape
There will be around 800 hundred exhibitors in a 50,000-square-meter area and the event will take place over 4 days. This can be overwhelming to first-timers, so it makes sense to go to Formnext with a game plan.
There will no doubt be more events, products, new technologies, and brands than you can explore in a single day. So doing a little bit of research will go a long way when trying to make the most out of the event.
You either fail to prepare or prepare to fail, so looking at a map of the exhibition ground before getting there is always a good idea. Luckily, Formnext has an interactive map of the place you can explore on their website.
Make a note of the things you want to see for certain, make a mental map of the optimal route you should take to see all those things and you shouldn't miss out on anything you plan to see. But it is always fun to leave some leeway to explore freely.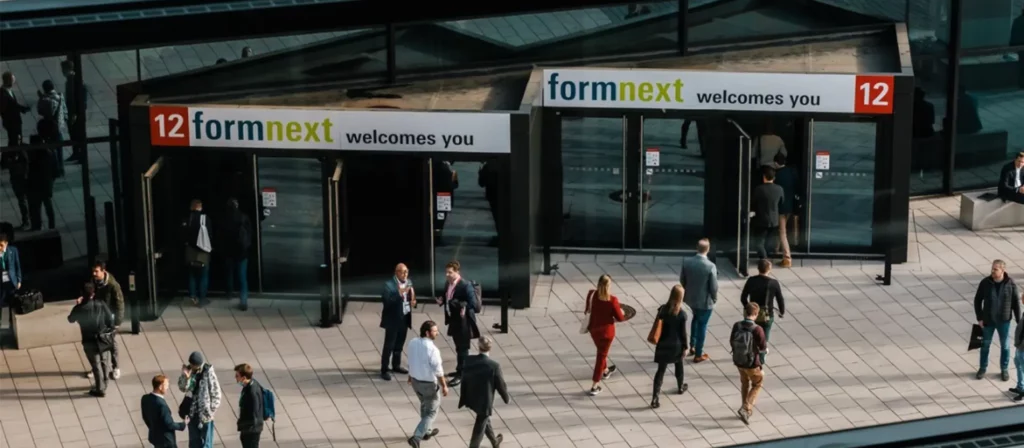 More Than Just 3D Printing
A good chunk of what goes on during Formnext will inevitably be about 3D printing. But that is not all there is to it. Formnext also hosts a plethora of events and presentations both on additive manufacturing and the tech industry at large.
Look out for seminars, exhibitions, and challenges to keep you interested in the 4 days that the event takes place. There will be a ton of start-ups attending Formnext to explore and potentially get behind and invest in.
Formnext also might be the best opportunity to exchange industry know-how and network with people who have similar interests as you. We as Zaxe are making sure to not waste this opportunity with an event of our own.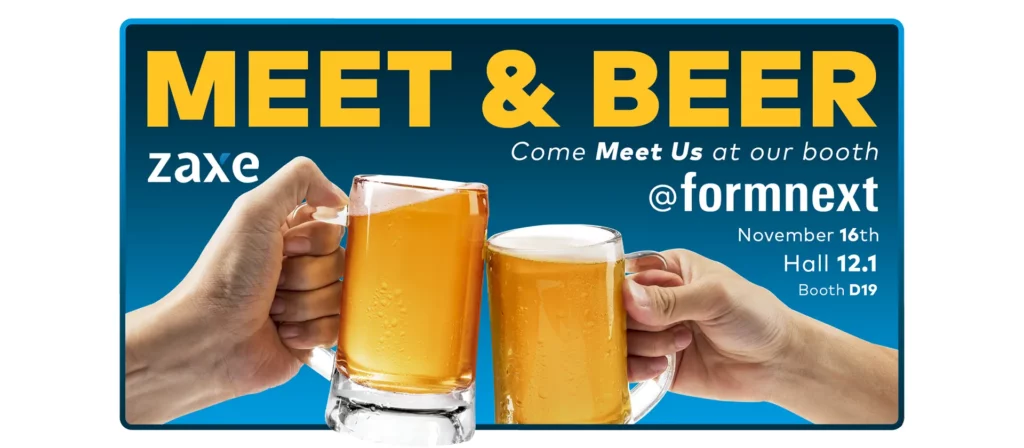 Zaxe Meet-and-Beer
Besides showcasing our products and educating people on the advantages of user-friendly professional 3D printers, we have something else special planned. We had a lot of fun at Formnext 2021 and are trying to top it this year with some cold ones. Zaxe is holding its first Meet-and-Beer attend and all additive manufacturing enthusiasts.
Come say hi to us in our booth Hall 12.1, Booth D19 to meet the Zaxe Team and have some beers on us. The event will be held on the 16th of November, which is the second day of Formnext. You can also book an appointment with us to learn more about Zaxe and our intuitive, professional 3D printers. We can't wait to be a part of such an amazing event and are looking forward to seeing what the industry has to show this year. Follow us on Instagram and Twitter to see more updates on us and our experience at Formnext 2022.