Formnext 2022 Retrospective: Our Team's Experience 
So, Formnext 2022 is now behind us and it was everything we had hoped for. We attended the event in numbers and our team was amazed at the scope of it as always. Seeing new products, materials and technologies is a great way for us to keep up with the industry and motivated our team as always. Here are some of our favorite moments from the event.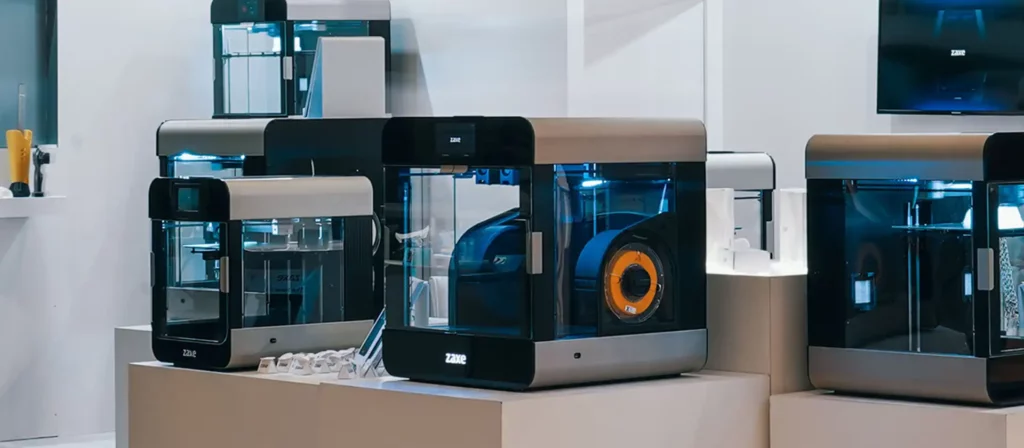 Showcasing Zaxe Z3 Dual
The biggest thing for us was showcasing our brand-new flagship model for the first time. People who visited our booth got to meet Zaxe Z3 Dual for the first time and the response was overwhelmingly positive.
Our Hardware Design Engineer, Mahmut Çotak said;
"Zaxe Z3 and X3 had always been received well by the community but this year was different. Our new model Zaxe Z3 Dual got a lot of attention from the attendees and the new features it provides will take us a step further. The spectators seemed to agree."
We have been working on our first-ever dual extruder 3D printer for a while now and couldn't be happier about the feedback it received. Zaxe Z3 Dual will hit the shelves in the near future and our team is genuinely excited.
Ece Uykan, who is the Lead Industrial Designer at Zaxe mentioned;
"From a designer's perspective, the user feedback helps us understand what features and properties customers need, want, and use in their specific fields. This is crucial information that will make or break our future projects. The fact that we got a lot of positive responses on the design and device means we are on the right track."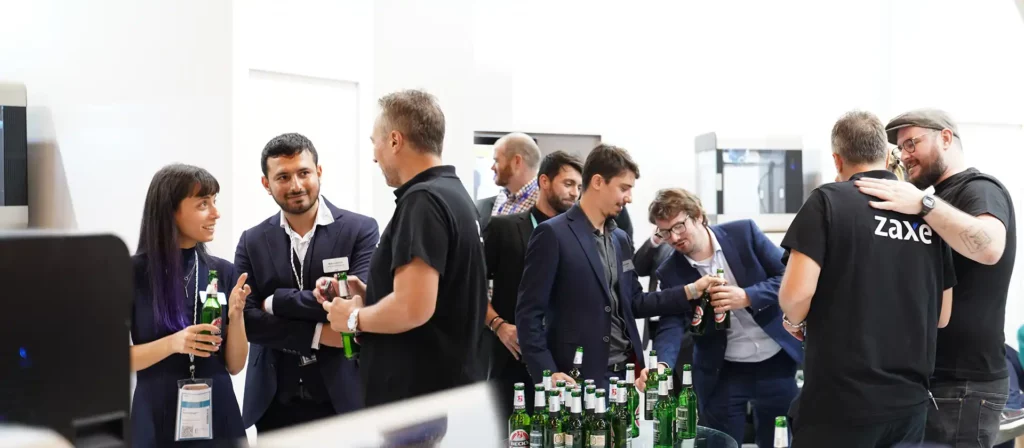 Zaxe Meet-and-Beer
Events like Formnext are an amazing opportunity to meet the community in person, network, and exchange know-how. That's why we wanted to make this year more personal and social than the last. Zaxe held its first-ever Meet-and-Beer in our booth which a lot of visitors were kind enough to attend.
"This is our second year here and it was definitely more social than the last one. We were able to connect with the community better and we got much closer to our business partners, which we are rarely able to do. Getting to visit other booths when we had the time was also a huge plus. Seeing how far the technology has come and how many new developments there are in the industry motivates us to get back to work and stay ahead of the curve."
Ece added after the event. Getting to meet our international business partners in person and exchanging industry know-how was also another benefit of the Meet-and-Beer event. Talking to people in person is the best way to stay in touch with the industry for us. Mahmut mentioned;
"Getting to know what the industry has to offer every year is probably one of the best parts of events like this. Metal 3D printing was big this year and a lot of customers were interested in the concept. Which is a good coincidence considering we just started printing with different types of metal and steel like 361L."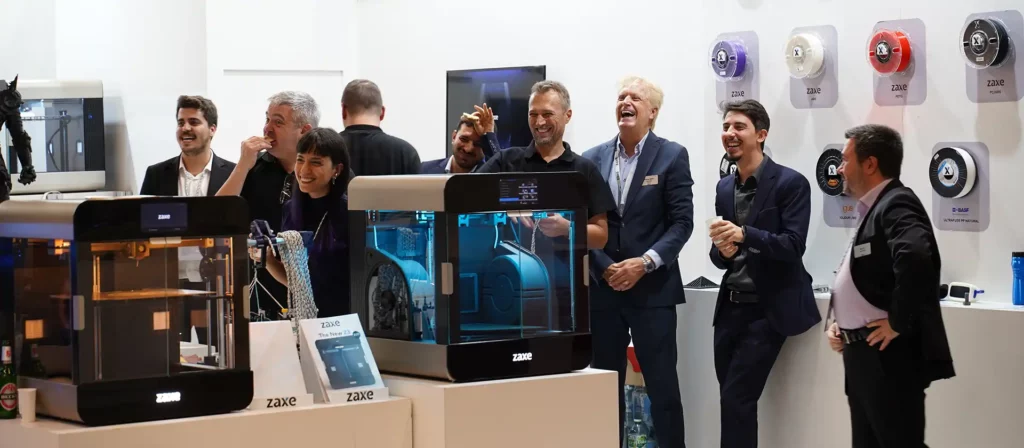 See You All at the Next Event
We thank everyone who visited our booth and talked to or shared a cold one with us. We love being a part of this community and engaging with people who share the same passion as us. You can explore Zaxe 3D Printers in other upcoming events around Europe in the future.
Until then, make sure to follow us on Twitter, YouTube, and Instagram.