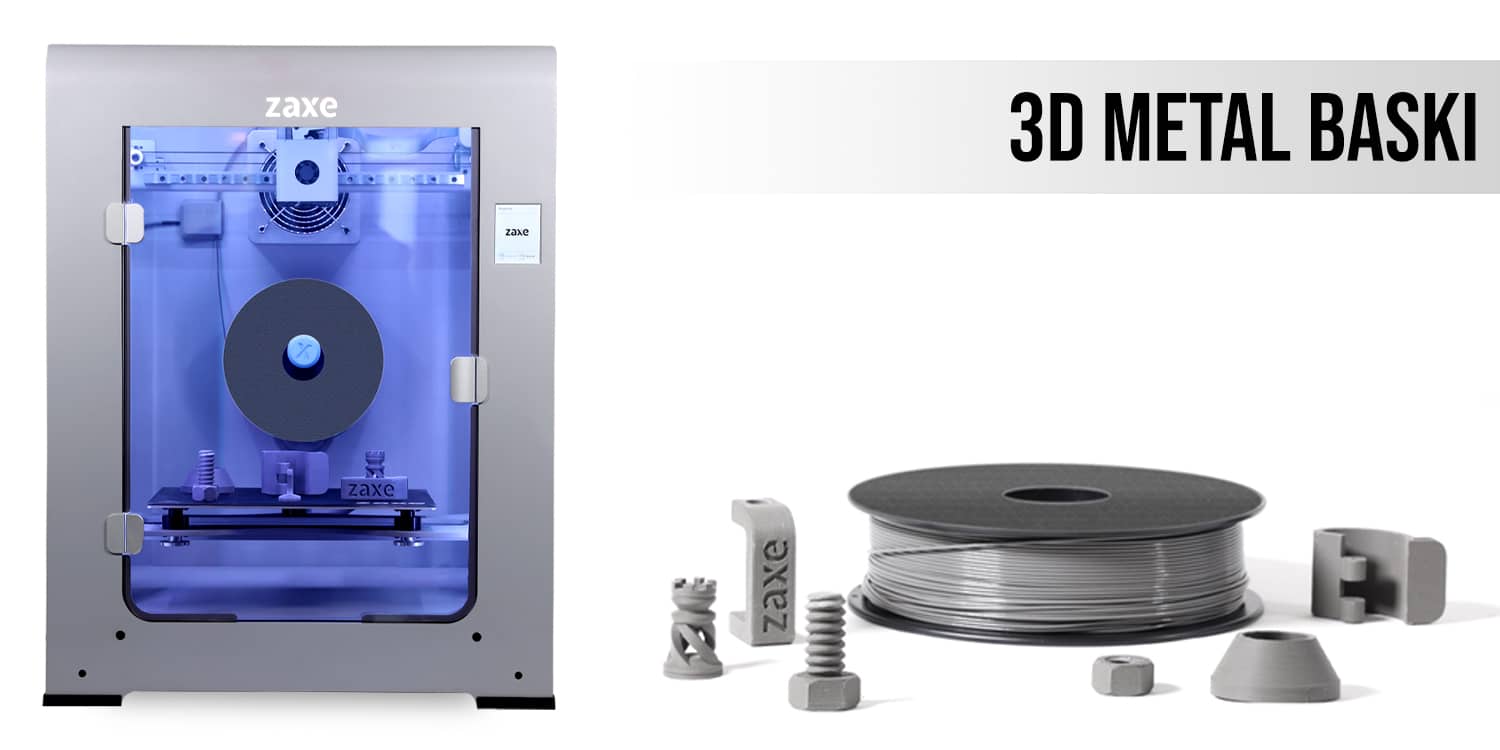 We have successfully completed the R&D processes of our industrial 3D printers, where you can print metal 3D printing with Zaxe 3D printers. We are happy to announce that you can print using metal filaments with our new model Zaxe 3D printers in 2021. In addition, we continue our efforts to integrate the new print heads we have developed into your existing printers. We believe that it will make great contributions to our country in the industrial sense thanks to the metal production facility.




Metal Parts Production Opportunity with Zaxe 3D Printers
3D printer industry, which has strategic importance for the economy of the country of production in Turkey and in the world is growing very fast. Our 3D printers on local and national dependence abroad by reducing the need for Turkey to be done in our country's economy as well as all the production that we need from a strategic perspective will be a great benefit. Recently, we have rolled up our sleeves for a great purpose and we have entered the last level of this process.