Best CAD Software for 3D Printing That Designers Should Try
Implementing 3D printing to your design workflow will make it easier to visualize concepts. But what tools are you using to make said designs?
Chances are, it is CAD software that helps you design products, establish the strengths and weaknesses of the design, and allows you to find solutions for different problems. The CAD software you use will make or break your design process considering the tools it offers will determine your ability to make better designs.
What to Look for in a CAD Software
CAD software will highly depend on your experience, purpose, and budget. If you are new to using CAD software, you should first look into the ones that are the most user-friendly. If you use CAD software more than just 3D printing, you should try something more compatible than the others.
If you are a weathered veteran of CAD software, you will probably get the best results with the one that offers the most advanced features.
Another thing to take into consideration is the price. While some CAD software will be completely free to use, others will require a monthly payment. There is CAD software in-between where they will only charge for commercial use or offer a free version and hide some features behind a paywall.
There are also a couple of companies out there who are willing to give their CAD software for free with its full features to students, so you should keep an eye out for that.
Nothing beats free!
Best CAD Software in 2022
Obviously, the best CAD software will be the one that provides you with an easy design process. Everyone's needs will be different but we would like to give you a couple of options for CAD software that excels in different fields.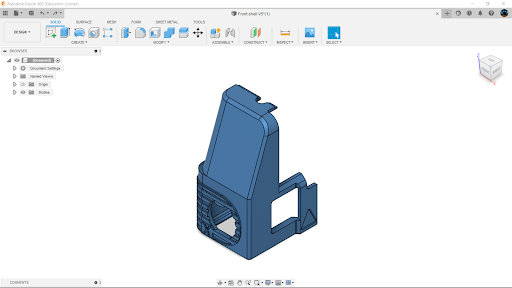 AutoCAD
For 2D and 3D Models
The tried and true workhorse of all CAD software. AutoCAD will be helpful for people who use both 2D and 3D models, thanks to its ability to convert models in-between dimensions. The interface is might not that be hard to learn but it is hard to master. So if you want to sink some time into CAD software and become an expert at it, it might be a good choice.
AutoCAD actually received an update recently and introduced new features like industry-specific toolsets, new animations, and seamless connection between multiple devices so it is the best time to try it for the first time.
AutoCad offers a 30-day money-back guarantee, so you can try it with zero doubt and get your money back with no problem if you don't like it. Click here to see different purchase options.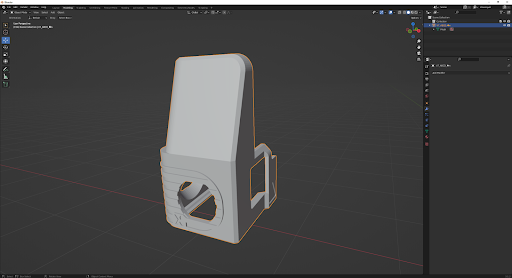 Blender
Most Versatile
Calling Blender CAD software would be unfair. It has so many features for so many different purposes that it can be seen as the epitome of 3D design software. Texturing, skinning, smoke simulation, animation, and video editing are only a fraction of Blender's capabilities.
But assuming you are here for 3D printing, Blender also is a very effective design tool for 3D printer users. It is great for designing and printing models with natural shapes and edges instead of more mechanical ones. So, it won't be the best choice if you are an engineer but if you want software that can do it all, Blender is the right choice.
Blender is also completely free so you can download it today with no risks.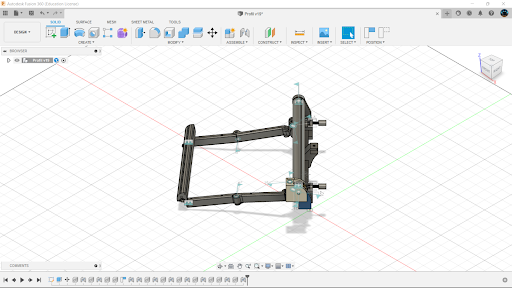 Fusion 360
Best Overall Choice
If you have ever heard of CAD software you have probably heard of this one. Fusion 360 is a very popular choice among designers thanks to its many detailed features, an interface that is not that hard to master, and compatibility with other manufacturing methods.
If you are looking for CAD software that can be used with other manufacturing methods like CNC it will be the best choice for you. Fusion 360 has CAD, CAM, CAE, and PCB compatibility integrated into its software so it can provide a wide selection of design tools if you ever need them.
Fusion 360 offers a free 30-day trial if you want to try it yourself.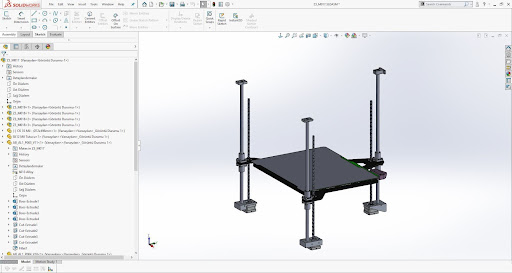 SolidWorks
Great Advanced Features
SolidWorks will be a great choice if you want to design engineering models and other products that have mechanical functions. It is a popular choice for product and part assembly designers thanks to its intuitive but detailed interface.
It has very useful functions for designs that involve complex engineerings like simulation analysis tools, collision and interference detection, or tolerance analysis. It will help you have an idea of how your design will work before even manufacturing it.
SolidWorks can be a little pricy for some people but the price is understandable when you consider the features it offers.
See the full extent of its capabilities by downloading it on its website.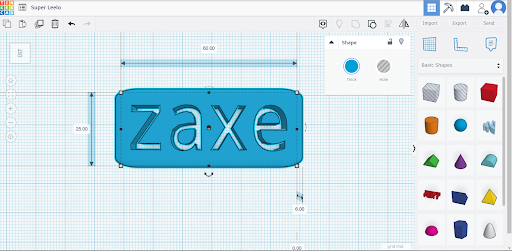 Tinker CAD
Great for Beginners
It might have a colorful interface and a childish feel to it in general but it would be a mistake to dismiss Tinker CAD as CAD software for children. Tinker CAD offers a number of helpful services like a beginner's class for people who are just getting into 3D design.
While it offers a half-decent variety of features, we should note that Tinker CAD is for absolute beginners. You won't find any fancy features that will make you reach the next milestone of product design but it is a great tool to learn.
Tinker CAD is completely free so if you are looking for a fast way to learn, you should try it.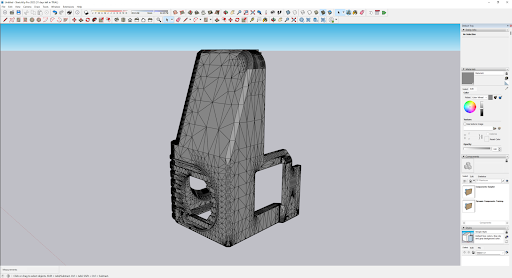 SketchUp Free
Best Choice for Browsers
If you are looking for a web-based and user-friendly alternative to other CAD software but need more options than something like Tinker CAD offers, SketchUp Free is the sweet spot between absolute beginners and semi-experienced users.
It provides the essential tools for designers without making things too complicated for them. It also has great mobile features that will help you stay in the loop with the rest of the team during the design process.
SketchUp Free is also… well, free. You can go to their website and give it a look this very second.

Meshmixer
Superior Triangel Mashes
Not only can create great design models with accurate fit and tolerance, but it can also fix your existing designs and make big improvements with its top-notch remeshing feature. Just drop your model in Meshmixer and let the software do the rest of the work.
Meshmixer will serve you well when you are trying to create functioning parts that require brushing, surface-lasso, and constraints. Meshmixer also allows you to design elaborate branching support structures to create a stable and smart base for your print.
The price won't be an issue considering Meshmixer is free for windows so don't forget to download and try it here.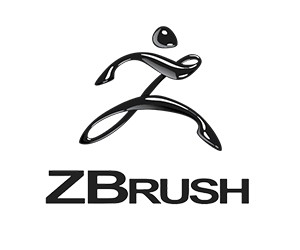 ZBrush
Best for Artistic Purposes
ZBrush can be described as a digital sculpting tool. It combines 3D/2.5D printing under ocane software while also offering texturing and painting features. Any aesthetic details you want to give your prints can be achieved easily with the options ZBrush offers.
It is the best software you can hope for if you are going to create the models of people's favorite pop culture figures or make little figures for board games with high details and definition.
ZBursh is 100% free for non-commercial use so you can download and try the software here.

Catia
For the Experts
CATIA makes the design environment more social thanks to its multi-user features, creates an instinctive design process with its intuitive interface, and makes cross-platform development go smoother with the collaborative software it offers.
CATIA is another CAD software that is great for engineers who want to have an idea about the function of their products if they were to be printed. It is often used in the aerospace industry so that should give you an idea of how good its aerodynamic design toolsets are.
With the free trial they offer on their website, it is hard to pass on CATIA. Just try it here and see how it goes.
Conclusion
You should probably not stick to a single CAD software if you haven't already tried many of them. By taking advantage of the free trials and other affordable choices they offer you should make an effort to try them out.
Use a couple of different CAD software for a while and find which one cooperates with you the best. It is important to point out that preference will also play a factor in which will allow you to be a better designer.