How Did 3D Printers Save The Lifes After The Earthquake
Turkey once again faced the harsh reality of an earthquake on the morning of February 6th, 2023, causing serious damage in 10 cities. In the aftermath of the earthquake, many NGOs and volunteers joined the rescue efforts. As Zaxe, from the first day we heard the news, we thought about what we could do for our fellow citizens in the disaster zone and began our work.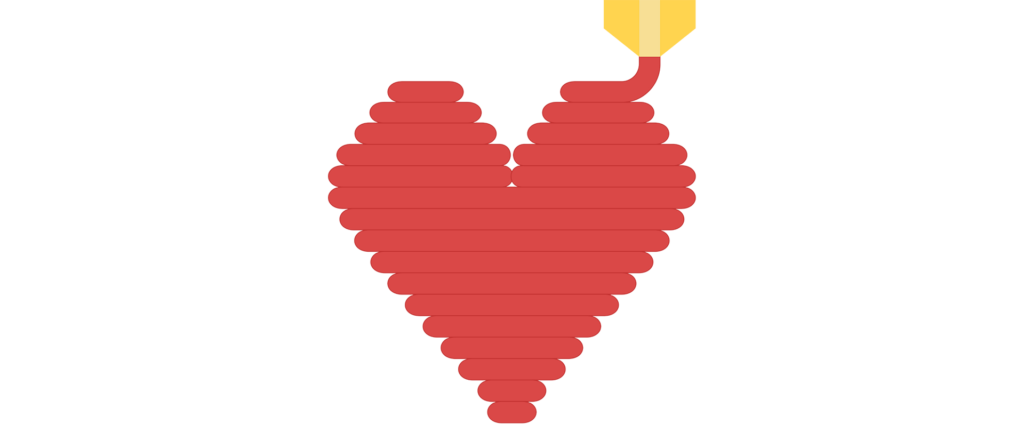 The First Day of the Earthquake
After the earthquake that occurred in the early hours of the morning, many posts were shared on social media for help. One of the people who shared was "maker" Deniz Doğan. Deniz describes that day as follows:
"When I first learned about the earthquake, I, like most people, felt helpless and deeply worried. I felt that something needed to be done because I had a lot of family ties in the earthquake zone, and I thought about the deep pains of the people in the region. In this situation, I remembered that we had printed masks for people with our 3D printers during the pandemic, and I thought that we could also use the collective power of makers for earthquake victims."
As Deniz said, 3D printers had also saved many lives during the pandemic. That's why we believed in the power of 3D printers. Deniz also believed in this power and quickly made a call on social media. Another power, just like the power of 3D printers, was social media. Deniz explains the power of social media as follows:
"No one could have done this alone, so I decided to make an open call to makers and communication-strong companies in the 3D printer sector via social media. The best way to gather people and establish a communication network was to open a Discord server. Under the leadership of Zaxe, our social media power strengthened a lot and people started to come to our server."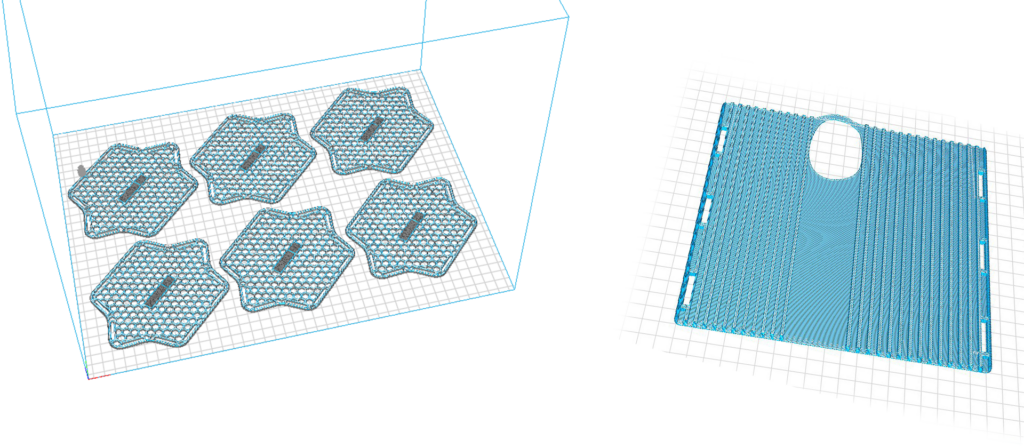 3D Printer Users
With Deniz's call to action, we quickly took action and gathered suggestions on what we could produce for the earthquake zone from all of our social media accounts. All of our followers showed great sensitivity and made many suggestions. They even said they wanted to support production at their own homes with their 3D printers, not just by suggesting. One of the supporters who provided help was Zaxe Z3 user Yasin Akçiçek, who says,
"First of all, I thought that it was necessary to heal physical injuries, and therefore making splints would be a good choice."
Many 3D printer users like Yasin Akçiçek showed great interest in the campaign. The most common suggestions we received through social media posts were splints, orthoses, and toys. Without wasting any time, we started production. Many 3D printer users continued to produce along with us. Many posts were shared on the Discord channel that was opened, including print files, shipping addresses, and advice.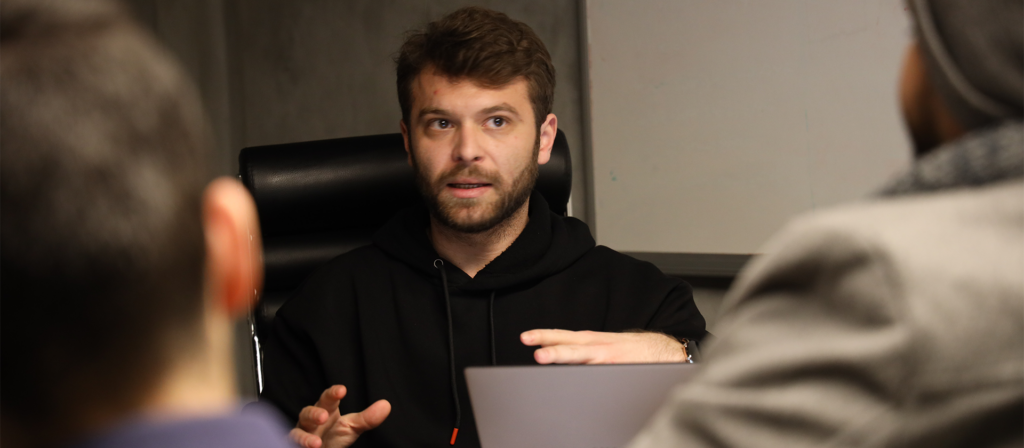 Healthcare Workers
On the Discord channel, many makers continued to produce for the purpose of supporting each other. However, expert assistance was needed, especially for prosthetic printing. At this point, help was sought from İsmail İşler, who aimed to facilitate the lives of disadvantaged individuals with 3D prints through the 3DDonate project. In a training session held at the Zaxe headquarters, İsmail İşler gave a presentation to the makers who supported the project. İsmail İşler describes this process as follows:
"We saw that splints, orthoses, and toys were the most talked about materials. Our 3D printer owner friends who carried out production often had problems with sizing because they did not know the physical characteristics and injury patterns of the person who would use the produced product. To solve this problem, we numbered the products according to age groups. For example, when it was stated that 100 pieces of orthosis number 4 should be produced, it was clear what kind of product would be produced and the delivery was facilitated. In this way, the orthoses and splints determined in numbered sizes have accelerated the work of healthcare professionals in the field. At the same time, we updated the colors, dimensions, and functions of our toys with the guidance of our psychologists."
As İsmail İşler said, we also consulted with psychologists when choosing toy models. In this regard, we preferred animal models that reflect children's imagination rather than models that could remind them of earthquakes and debris, such as Lego, puzzles, fire trucks, and tow trucks. We shared this information with all the makers who supported the project.
For the use of prosthetic and orthotic prints, Yasin Akçiçek prepared a usage manual in Turkish and English. This made it easy for all healthcare workers in the disaster area to use the prints. İsmail İşler also joined the Discord channel and shared important information. He describes this process as follows:
"Our friends who produce 15-20 splints a day with a single device using an average of 20 grams of filament raw material with 3D printers. As we numbered the splints made for children and adults, our friends were able to quickly understand what sizes they would produce for number 4 and below. We made our production with PLA raw material and prepared a usage manual for the healthcare workers in the field to be able to use them. After the splints were printed by the 3D printer, they were delivered to the region without any processing. The healthcare workers there modified them for the person using them with a hot application, following the instructions in our usage manual and shaping them with a hair dryer."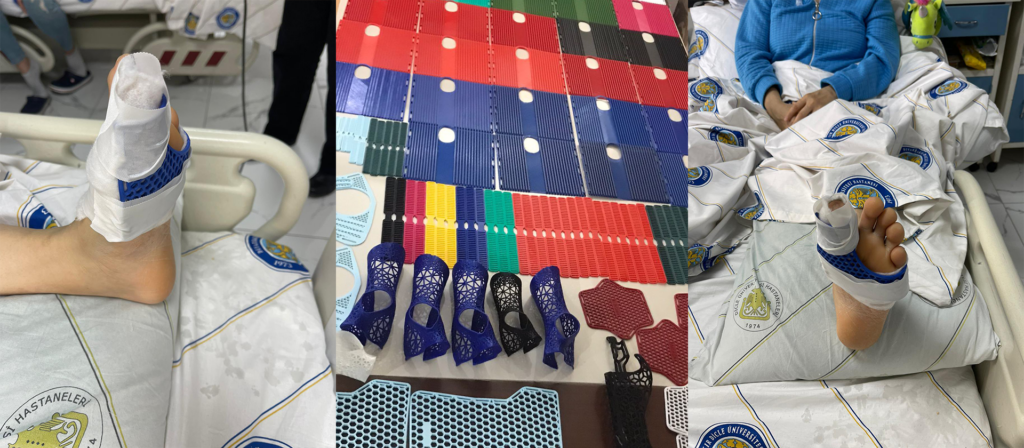 Delivery
There was intense interest in the project and everyone continued production with all their might. Maker support was once again sought for the delivery of the printed materials. Yasin Akçiçek, who made the first shipment to the disaster area, describes the process as follows:
"When we reached the shipping stage for the prints, we talked to bus companies that transport passengers to the disaster areas. First, we contacted hospitals and ensured that the prints of splints, orthoses, and toys were sent there."
Yasin Akçiçek, who provided great support in the delivery of the prints, after delivering the splints, orthoses, and toys that he produced with the Zaxe Z3 to the disaster areas together with the prints of other makers, explains the feedback he received as follows:
"The feedback we have received so far has both good and heart-wrenching details. The photos of the children that were sent to me reveal how great the pain is. However, I would like you to know that we have received many prayers and thanks for the donations made in general terms."
As Yasin Akçiçek also said, unfortunately, the scale of the pain is quite large. The aim of this project was to use 3D printers to fulfill the mental and physical health needs of earthquake victims. Everyone did their best and more to try to alleviate the suffering, and they are still working on it.
In Conclusion
The earthquake had a devastating impact on everyone and everywhere that shared the pain, especially the affected areas. As Zaxe, we were also greatly affected by this process. However, as we witnessed during the Covid period, we know that 3D printers can save lives. This was our biggest assurance in this project. Not only in Turkey, but also from many places around the world, there were supporters of the project. First of all, we would like to thank everyone who supported the project by working with us. We could never have achieved this without your support. However, we know that the impact of the earthquake will not be limited to this process alone. Therefore, our aid efforts will continue. In addition, we know that we live in an earthquake country and we need to be prepared for earthquakes at all times. With a team of 447 people, including 117 healthcare professionals and 330 makers, who participated in the project, we have already started working to be more prepared for future disasters. We are organizing meetings and exchanging ideas with all participants because none of us want to be caught unprepared for potential disasters.
If you would like to join this project, you can reach us at info@zaxe.com or through our social media accounts. Once again, we offer our condolences to all citizens who lost their loved ones in the earthquake. We would like to thank Erg. Ismail Isler, Yasin Akcicek, and Deniz Dogan for their contributions to this article.